Radio Hauraki presents The Killers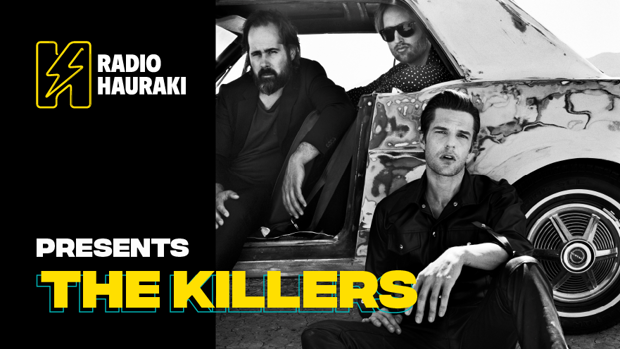 Radio Hauraki is stoked to finally welcome The Killers back to New Zealand! 
The New Zealand leg of the 'Imploding The Mirage Tour 2022' kicks off at Auckland's Spark Arena on Monday 21 November and then down to Christchurch Arena on Friday 25 November.
Originally announced in 2020 when COVID first halted worldwide touring, this will be The Killers' first time back on our shores since their 2018 Australasian tour which included ten completely sold-out arena shows.
'The Killers are... the pinnacle of live music performances and should be seen for both the spectacle and showmanship of the band.' – The Advertiser
Earlier this year while touring was still on hold due to the ongoing pandemic, The Killers released their seventh studio album, the quieter, character-study-driven album, Pressure Machine. The resulting record is an aural document of growing up - and living - in the American Southwest, told from a myriad of perspectives.